We are Cytec light stabilizer UV-3853PP5 manufacturer and supplier in China, Pls send inquiry of to info@nbinno.com of visit www.nbinno.com our official website should you have any interests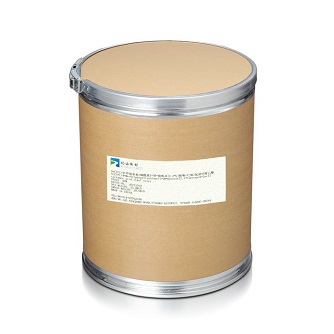 Synonym:
UV absorber UV-3853PP5
Light Stabilizer UV-3853PP5
2,2,6,6-Tetramethyl-4-piperidine stearate
Compound light stabilizer
Hindered Amine Light Stabilizer 2,2,6,6-Tetramethyl-4-Piperidinol Stearate Low Polypropylene Blend
Hindered Amine Light Stabilizer(HALS) in a PP Resin
Ultraviolet Absorber UV-3853PP5
UV-3853PP5
Countertype or Equivalent:
Solvay Light Stabilizer CYASORB UV-3853PP5
Solvay CYASORB UV-3853PP5
Cytec light stabilizer UV-3853PP5
Cytec Light UV-3853PP5
CYASORB UV-3853PP5
Specification:
Appearance: white powder or light yellow particles Ash content: ≤0.50%
Saponification value: 128~137
UV-3853 content: ≥28%
Transmittance:
425nm Min.75.0%
450nm Min.85.0%
Application:
Light stabilizer 3853PP5 is a light stabilizer masterbatch with polypropylene as the carrier. It has dual functions of ultraviolet absorption and free radical capture. It is suitable for polyolefin systems and can effectively prevent photo-oxidative aging of products during use. It is suitable for polyolefin products, especially automotive interior and exterior decoration products, and can also be used in wood-plastic products, packaging industries, etc.
Compared with 770/944/783, the advantages of UV 3853pp5 are: better light stability, chalking and yellowing resistance, non-toxic and low volatility; good compatibility; no bleeding; no migration.
Works well with other stabilizers such as high molecular weight light stabilizers and UV absorbers.
Mainly used for injection molding and automobile dosage 0.2 ~ 1.2%, the recommended dosage is 0.6%.
Packing:
Packing specification: 20KG/cardboard drum, 25kg plastic drum
Storage conditions: Store the product in a cool, dry and ventilated place, keep the container tightly closed; keep away from light; keep away from fire and heat sources; keep away from strong oxidants and strong reducing agents.
Safety:
no data

Related products: 1,3,4-Tri-tert-butyl-cyclobut-3-ene-1,2-dicarboxylic acid manufacturer / tert-butyl 4-(4-(5-nitrothiophene-2-carboxamido)phenyl)piperazine-1-carboxylate supplier / 5-acetylamino-thiophene-2-sulfonic acid amide producer