We are BASF tinuvin 400 manufacturer and supplier in China, Pls send inquiry of to info@nbinno.com of visit www.nbinno.com our official website should you have any interests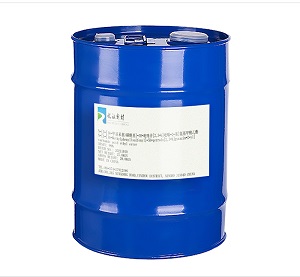 Synonym:
UV Absorber UV-400
Light Stabilizer UV-400
85% 2-[4-[2-Hydroxy-3-tridecyloxypropyl]oxy]-2-hydroxyphenyl]-4,6-bis(2,4-dimethylphenyl)- 1,3,5-Triazine and 15% Propylene Glycol Methyl Ether Mixture
Ultraviolet Absorber UV-400
UV-400
Countertype or Equivalent:
BASF light stabilizer tinuvin 400
BASF tinuvin 400
BASF tinuvin 400
Specification:
Appearance: yellow to brown Liquid content: ≥85%
Ash: ≤0.1%
Transmittance:
460nm: ≥95%
500nm: ≥97%
Application:
UV400 is a hydroxyphenyltriazine (HPT) type UV liquid absorber with very high thermal stability, high thermal stability and performance under high bake conditions or extreme environmental conditions. Eurowind UV400 is a non-interactive UV absorber for use in amine or metal catalyzed coating systems to prevent gloss loss, delamination, cracking and blistering.
UV absorber UV-400 is a new type of high-efficiency triazine light stabilizer with excellent thermal stability and environmental durability. It is suitable for coatings used in high temperature baking and extremely harsh conditions. Low migration effect, high concentration and high efficiency. Good light stability and long effective life. Suitable for industrial paints and automotive paints with high performance and durability requirements (water-based, solvent-based and 100% solids are applicable). It is a kind of UV absorber specially developed for amine catalyzed or metal catalyzed curing coating system without cross-reaction with other components in the system.
The combination of UV absorber UV-400 and UV-292 or UV-123 can significantly improve its efficacy. This synergistic effect has a good inhibitory effect on the reduction of gloss of varnishes, cracks, bubbles, delamination and discoloration.
Packing:
Packing: 25kg plastic drum
Storage conditions: This product has good storage stability. High temperature and humidity should be avoided during storage and transportation. It should be stored in a cool, dry and ventilated place to prevent moisture and heat.
Safety:
no data

Related products: 2-amino-N-ethyl-N-(4-nitrophenethyl)acetamide hydrochloride manufacturer / rac-10bβ-(3-Methoxy-2-methyl-propyl)-9-oxo-7aα,8,9,10,10aβ,10b-hexahydro-julolidin supplier / Methanesulfonic acid 17-acetyl-10,13-dimethyl-3-oxo-11-thiocyanato-hexadecahydro-cyclopenta[a]phenanthren-12-yl ester producer