We are BASF 1084 manufacturer and supplier in China, Pls send inquiry of to info@nbinno.com of visit www.nbinno.com our official website should you have any interests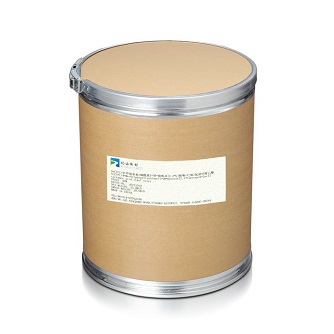 Synonym:
UV Absorber UV-1084
Light Stabilizer UV-1084
2,2-thiobis(4-tert-octylphenol) n-butylamine nickel salt
(1-Butylamine)[[2,2-(Sulfo-KS)bis[4-(1,1,3,3,-tetramethylbutyl)phenolate-KO]](2-)]nickel
2,2-thiobis(p-tert-octylphenol)nickel-n-butylamine complex
2,2-thiobis(4-tert-octylphenol) n-butylamine nickel salt
[2,2-Thiobix(4-t-Octylphenilato]-n-Butylamine Nickel
(Butylamin)((2,2-thiobis(4-(1,1,3,3-tetramethylbutyl)phenolato))(2-)-O,O,S)nickel
Ultraviolet Absorber UV-1084
UV-1084
Countertype or Equivalent:
BASF Light Stabilizer 1084
BASF 1084
BASF 1084
Specification:
Appearance: Light yellow crystal/powder Content: ≥99%
Melting point: 245.0-280.0
Volatile matter: ≤ 1%
Toluene solubility: qualified
Application:
UV 1084 is used in polyethylene greenhouse film and agricultural film, and has good pesticide resistance and acid resistance; UV 1084 has applications in polypropylene, polyethylene fiber, artificial turf and other fields; UV 1084 and UV absorbent UV 531 can enhance their synergy Effect.
Light stabilizer 1084 is lighter in color and has little colorability to products. It is an excellent stabilizer for polypropylene and polyethylene, not only has the effect of anti-ultraviolet radiation, but also has the function of antioxidant. It has a chelating effect on polyolefin dyes, which can improve its dyeability. This product is especially effective for products used at high temperatures.
Packing:
Packing: 20KG carton
Storage conditions: non-toxic, non-flammable, non-explosive, non-corrosive, good storage stability, keep tightly closed.
Safety:
non-dangerous goods

Related products: 5-((24,33-pentaoxol-2-yl)oxy)-5′-hydroperoxy-13,1'3,24,2'4,33,3'3,43,4'3,54,5'4,63,6'3-2,2′-bihexaoxine manufacturer / TANTALUM ALUMINIDE supplier / DYSPROSIUM BORIDE producer