We are Dow Corning Z-6610 manufacturer and supplier in China, Pls send inquiry of to info@nbinno.com of visit www.nbinno.com our official website should you have any interests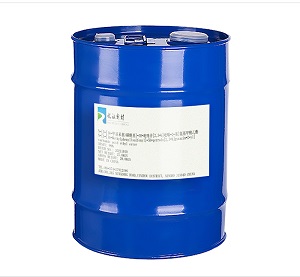 Synonym:
γ-Aminopropyltrimethoxysilane
Silane coupling agent KH-540
3-Aminopropyltrimethoxysilane
(3-aminopropyl)trimethyl
3-(Trimethoxysilyl)propylamine
3-Aminopropyltrimethoxysilane
(3-Aminopropyl)trimethoxysilane
3-(Trimethoxysilyl)-1-propylamine
3-(Trimethoxysilyl)-1-propanamine
3-Aminopropyltrimethoxysilane
(3-Aminopropyl) trimethoxysilane
3-trimethoxysilylpropan-1-amine
(γ-Aminopropyl)trimethoxysilane
Countertype or Equivalent:
Evonik Degussa Dynasylan AMMO
Dow Corning Z-6610
Shin-Etsu KBM-903
WACKER GENIOSIL GF 96
Momentive Silquest A-1110
Degussa Dynasylan AMMO
Dow Corning Z-6610
ShinEtsu KBM-903
Wacker GENIOSIL GF 96
Momentive Silquest A-1110
Specification:
| | |
| --- | --- |
| Exterior | Colorless transparent liquid |
| content | 97.0% |
| density | 1.010-1.030 |
| refractive index | 1.415-1.435 |
Application:
The amino group and ethoxy group of this product are respectively used to couple organic polymers and inorganic fillers to enhance their cohesiveness and improve the mechanical, electrical, water resistance and anti-aging properties of the product.
This product is used in mineral-filled phenolic, polyester, epoxy, PBT, polyamide, carbonate and other thermoplastic and thermosetting resins, and can greatly improve the dry and wet flexural strength, compressive strength, shear strength, etc. of reinforced plastics. Physical and mechanical properties and wet electrical properties, and improve the wettability and dispersion of fillers in polymers. In resin sand casting, the adhesion of resin silica sand is enhanced, and the strength and moisture resistance of molding sand are improved. In the production of glass fiber wool and mineral wool, adding it to phenolic binder can improve moisture resistance and increase compression resilience.
As an excellent adhesion promoter, this product can be used in polyurethane, epoxy, nitrile, phenolic adhesives and sealing materials to improve the dispersion of pigments and improve the adhesion to glass, aluminum and iron metals. It is also suitable for polyurethane, Epoxy and acrylic latex paint.
This product can be used for the synthesis of amino silicone oil and its emulsion.
Packing:
The standard packaging of this product is 25Kg plastic drum, 200Kg drum and 1000Kg IBC container.
Store in the original unopened container at 25℃ or below. The shelf life of this product is half a year from the date of production. Expired products can only be used after passing the test.
Safety:
non-dangerous goods

Related products: 5,7,3′,4′-Tetra-O-methyl-6,8-di-C-glucosylluteinoctaacetat manufacturer / methyl 6-O-(3-deoxy-1,2:5,6-di-O-isopropylidene-α-D-glucofuranos-3-yl)-2,3-O-isopropylidene-5-O-benzyl-α-D-mannofuranoside supplier / methyl 2-(2-methoxy-N-(1-methoxy-1-oxopropan-2-yl)acetamido)-3-methylbenzoate producer