We are Evonik Degussa Dynasylan 1122 manufacturer and supplier in China, Pls send inquiry of to info@nbinno.com of visit www.nbinno.com our official website should you have any interests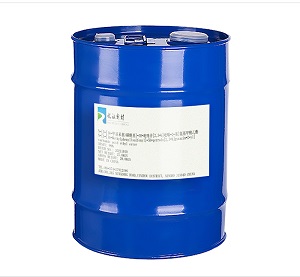 Synonym:
Bis[3-(triethoxysilyl)propyl]amine
Bis[3-(triethoxysilane)propyl]amine
Bis(3-(triethoxysilyl)propyl)amine
Bis(Γ-triethoxysilylpropyl)amine
3-Triethoxysilyl-N-3-triethoxysilylpropyl-1-propylamine
Bis(3-triethoxysilylpropyl)amine
3-triethoxysilyl-N-(3-triethoxysilylpropyl)propan-1-amine
3-(Triethoxysilyl)-N-[3-(triethoxysilyl)propyl]-1-propanamine
3-(Triethoxysilyl)-N-[3-(triethoxysilyl)propyl]propan-1-amine
N,N-bis(3-triethoxysilylpropyl)amine
1-Propanamine,3-(triethoxysilyl)-N-[3-(triethoxysilyl)propyl]
Countertype or Equivalent:
Evonik Degussa Dynasylan 1122
Degussa Dynasylan 1122
Specification:
| | |
| --- | --- |
| Exterior | Pale yellow clear liquid |
| content | 95.0% |
Application:
1. As an additive or formulated into a primer solution for polyurethane, silicone, epoxy, nitrile, phenolic, acrylic and other coatings, inks, adhesives and sealants to improve the adhesion, corrosion resistance, Weather resistance, boiling resistance and scrub resistance, prolong the service life, and improve the dispersibility and bonding of pigments and fillers in the resin phase, which can greatly increase the crosslinking density of the product and provide better adhesion to the substrate .
2. It is used in resin sand casting and resin abrasive tools to improve the bonding force and water resistance of resin and silica sand or abrasive.
3. As an amine curing agent for epoxy modified silicone resin and epoxy resin.
4. As a secondary amino silane for end-capping modification of isocyanate, the reaction is mild and controllable. It is used for one-component, primer-free polyurethane adhesives and SPUR adhesives, providing good water resistance, weather resistance and resistance to many different substrates. The material has good adhesion, reduces the content of free isocyanate, and makes the product more environmentally friendly.
Packing:
The standard packaging of this product is 25Kg barrels and 200Kg barrels.
Store it in the original unopened container at 25℃ or below. The shelf life of this product is half a year from the date of production. The expired product can only be used after passing the test.
Safety:
non-dangerous goods

Related products: 3-[(2-Methoxycarbonyl-1,2-dimethyl-propoxy)-phenyl-silanyloxy]-2,2-dimethyl-butyric acid methyl ester manufacturer / 4-Piperidineacetamide, N-cyclooctyl-1-[(2E)-3-phenyl-2-propenyl]- supplier / Reductase, naphthol (Exserohilum rostratum strain HMUABO33174gene Brn1 fragment) producer