We are BASF Tinuvin 571 manufacturer and supplier in China, Pls send inquiry of to info@nbinno.com of visit www.nbinno.com our official website should you have any interests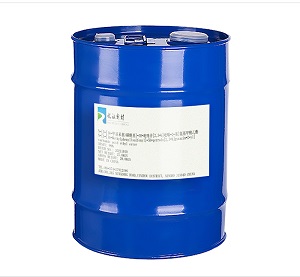 Synonym:
UV Absorber UV-571
Light Stabilizer UV-571
Benzotriazolyl dodecyl P-cresol
2-(2H-benzotriazol-2-yl)-6-dodecyl-4-methylphenol
2-(2H-benzotriazol-2-yl)-6-dodecyl-4-methylphenol
Ultraviolet Absorber UV-571
UV-571
Countertype or Equivalent:
BASF light stabilizer Tinuvin 571
BASF Tinuvin 571
BASF Tinuvin 571
Specification:
Appearance: light yellow liquid Melting point: 152-156℃
Ash: ≤0.1%
Loss on drying: ≤2.0%
Purity: ≥95% (HPLC)
Transmittance:
460nm:≥95%
500nm:≥97%
Application:
UV 571 has good thermal stability and good compatibility with various polymers. It is widely used in thermoplastic polyurethane PUR, paints and foams, and also in PPVC, PVB, PMMA, PVDC, EVOH, EVA, thermosetting unsaturated resins, PA, PET, PUR mesh and PP fibers.
UV 571 is also suitable for latex, waxes, adhesives, homogeneous polystyrene and its copolymers, elastomers and polyolefins.
571 can be used alone or in combination with Light Stabilizer 292 in polyurethane.
Packing:
Packing: 25KG plastic drum or 200KG iron drum.
Storage conditions: This product has good storage stability. High temperature and humidity should be avoided during storage and transportation. It should be stored in a cool, dry and ventilated place to prevent moisture and heat.
Safety:
Hazard classification 9

Related products: 1-[(6R,8R,9R)-4-amino-9-[tert-butyl(dimethyl)silyl]oxy-6-[[tert-butyl(dimethyl)silyl]oxymethyl]-2,2-dioxo-1,7-dioxa-2λ<sup>6</sup>-thiaspiro[4.4]non-3-en-8-yl]-5-methyl-3-(3-methylbut-2-enyl)pyrimidine-2,4-dione manufacturer / 1-[(6R,8R,9R)-4-amino-9-[tert-butyl(dimethyl)silyl]oxy-6-[[tert-butyl(dimethyl)silyl]oxymethyl]-2,2-dioxo-1,7-dioxa-2λ<sup>6</sup>-thiaspiro[4.4]non-3-en-8-yl]-3-prop-2-enylpyrimidine-2,4-dione supplier / N'-(1-phenylethyl)-N-(trihydroxysilylmethyl)ethane-1,2-diamine producer