We are Photoinitiator 784
Photoinitiator FMT
Bis-2,6-difluoro-3-pyrrolephenyl titanocene
Bis(2,6-difluoro-3-(1-hydropyrro-1-yl)-phenyl)titanocene
Bis(cyclopenta-1,3-diene)bis(1-(2,4-difluorophenyl)-3H-pyrrol-3-yl)titanium
Photoinitiator 784
Photoinitiator FMT
PI-784
PI-FMT manufacturer and supplier in China, Pls send inquiry of to info@nbinno.com of visit www.nbinno.com our official website should you have any interests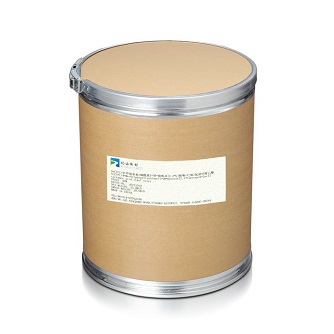 Synonym:
Photoinitiator 784
Photoinitiator FMT
Bis-2,6-difluoro-3-pyrrolephenyl titanocene
Bis(2,6-difluoro-3-(1-hydropyrro-1-yl)-phenyl)titanocene
Bis(cyclopenta-1,3-diene)bis(1-(2,4-difluorophenyl)-3H-pyrrol-3-yl)titanium
Photoinitiator 784
Photoinitiator FMT
PI-784
PI-FMT
Countertype or Equivalent:
Specification:
Appearance: yellow powder
Content: ≥99%
Melting point: 165-170°C
Volatile matter: ≤ 0.5%
Application:
Photoinitiator 784 is mainly used as reactive diluent for UV and visible light curing of unsaturated prepolymers with mono- or multifunctional vinyl monomers and oligomers. It is especially suitable for curing of photosensitive resins for imaging or information storage in high-tech and high-value-added fields, information storage equipment, such as photosensitive layers, holography, laser direct imaging, stereolithography, etc.
This product is a UV curing agent, mainly used for UV curing of alkyd resin, silicone resin, epoxy resin, etc. Widely used in UV coatings, UV inks, UV adhesives, photoresists, photopolymer printing plates, composite materials, dental fillings.
Since the product decomposed during the curing process is colorless or white, it can be used in both light-colored and dark-colored systems, and can be used in visible light curing systems with broad bleaching effect.
Packing:
Packing: 25KG/carton and paper drum.
Storage conditions: This product is stored in a dry and ventilated warehouse; keep away from sunlight; avoid fire; avoid moisture, and keep it sealed.
Safety:
non-dangerous goods

Related products: 5,5′-disulfanediyl-bis-[5′]uridylic acid manufacturer / 2-(cyclohexylmethoxy)-3-methylbutanoyl chloride supplier / 6-hydroxy(1)benzopyrano(2,3-d)-1,2,3-triazol-9(1H)-one producer