We are Degussa Dynasylan 2201 manufacturer and supplier in China, Pls send inquiry of to info@nbinno.com of visit www.nbinno.com our official website should you have any interests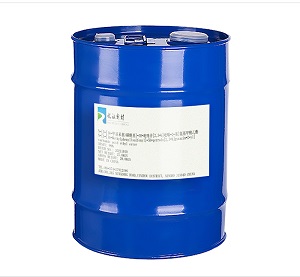 Synonym:
gamma-ureapropyl triethoxysilane
[3-[Tris(ethoxy)silyl]propyl]urea
1-[3-(Triethoxysilyl)propyl]urea
3-ureidopropyltriethoxysilane
Countertype or Equivalent:
Evonik Degussa Dynasylan 2201
Dow Corning Z-6676
Shin-Etsu Japan KBE-585
Momentive Silquest A-1160
Degussa Dynasylan 2201
Dow Corning Z-6676
ShinEtsu KBE-585
Momentive Silquest A-1160
Specification:
| | |
| --- | --- |
| Exterior | Colorless transparent liquid |
| content | 50% methanol solution |
Application:
This product has a sulfhydryl functional group, which has special effects as a metal surface rust inhibitor, and has a special effect as a metal surface rust inhibitor. It can improve its corrosion resistance, oxidation resistance and Improve its adhesion to polymer materials. It is widely used in filled polymer materials, and can be applied to thermosetting and thermoplastic polymer materials, such as epoxy, nitrile, phenolic sulfonate, polyvinyl chloride, polystyrene, polystyrene, etc. Especially in the rubber industry, the effect is particularly good, which can improve its mechanical properties, improve wear resistance, and reduce permanent deformation. It is suitable for NR, EPDM, SBR, polysulfide rubber, styrene butadiene rubber, nitrile rubber, neoprene and polyurethane rubber. Wait. It is also suitable for a wide range of inorganic fillers, and can be used for glass fibers, silica, quartz powder, talc, mica, fly ash clay, clay and other silicon-containing substances.
Packing:
The standard packaging is 180Kg iron drum.
Store in the original unopened container at 25℃ or below. The shelf life of this product is half a year from the date of production. Expired products can only be used after passing the test.
Safety:
Dangerous Goods Classification 3

Related products: N-(tert-butyl)-1-(3,5-dibromophenyl)-2-oxopyrrolidine-3-carboxamide manufacturer / phosphoric acid diethyl ester-(1,2,2-trichloro-1-methyl-3-oxo-butyl ester) supplier / 10H-Phenothiazine-10-carboxylic acid, 3,7-bis(dimethylamino)-,[4-[[3-[[[2-(dodecyloxy)-5-methylphenyl]amino]carbonyl]-4-hydroxy-1-naphthalenyl]thio]-3-nitrophenyl]methyl ester producer