We are TCEP manufacturer and supplier in China, Pls send inquiry of to info@nbinno.com of visit www.nbinno.com our official website should you have any interests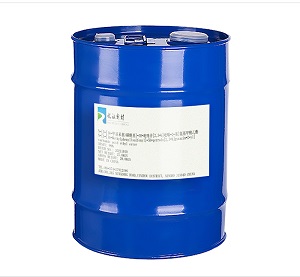 Synonym:
Trichloroethyl phosphate
Tris(2-chloroethyl)phosphate
Tris(2-chloroethyl)phosphate
Trichloroethyl phosphate flame retardant plasticizer
Tris(beta-chloroethyl) phosphate
TCEP
Tris(2-chloroethyl) phosphate
Tris(β-chloroethyl) phosphate
Flame retardant TCEP
Countertype or Equivalent:
Specification:
Appearance: Colorless or light yellow transparent liquid Acid value: ≤0.1mg KOH/g
Water content: ≤0.0.1%
Chroma:≤50APHA
Phosphorus content: ≥10.65-10.9%
Chlorine content: ≥36.5-37.5%
Application:
This product is mainly used as flame retardant and petroleum additive. Because it contains phosphorus and chlorine in the molecule at the same time, the flame retardant effect is relatively obvious. In addition to making the product self-extinguishing, it can also improve water resistance, weather resistance, cold resistance, plasticity. and antistatic properties.
This product is a phosphoric acid ester combined with phosphorus and chlorine, so it has good flame retardant and plasticizing properties for plastics and rubber products. This product has been widely used as a flame retardant in PVC, polyurethane soft and hard at home and abroad. In foam, cellulose acetate, nitrocellulose paint, ethyl fiber paint and flame retardant rubber, rubber conveyor belt. The obtained product has self-extinguishing property, weather resistance, cold resistance, antistatic property and soft hand feeling, and the general addition amount is 5-10 parts. The polyurethane rigid foam flame retardant index (LOI) can reach 26. In addition, it can also be used as an extreme pressure additive for lubricating oil, a gasoline paint additive and a thermal coolant for magnesium metal.
Packing:
Packing: 250KG/galvanized iron drum
Storage conditions: This product is stored in a dry and ventilated warehouse; keep away from sunlight; avoid fire; avoid moisture, and keep it sealed.
Safety:
Hazard classification 9

Related products: 3,6,8-trideuterio-2-(3,5-dideuterio-4-hydroxyphenyl)-5,7-dihydroxychromen-4-one manufacturer / 1,1′-((2,2-dimethylcyclobutane-1,3-diyl)bis(methylene))bis(3-(pyridin-2-yl)urea) supplier / 3-(2-chlorophenyl)-6-methylimidazo[1,2-a]pyridine-2-carboxylic acid hydrochloride producer