We are 3-Methyl butynol manufacturer and supplier in China, Pls send inquiry of to info@nbinno.com of visit www.nbinno.com our official website should you have any interests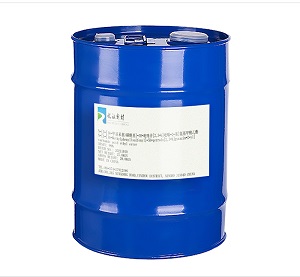 Synonym:
3-Methylbutynol-3
2-Methyl-3-butyn-2-ol
Methylbutynol
2,2-Dimethylacetylene methanol
3-Methyl-1-butyn-3-ol
3-Methyl butynol
2-Methyl-2-butyno
2-Methyl-2-hydroxy-3-butyne
2-Methylbutyn-3-ol-2
3-Butyn-2-ol
2-Methyl-3-butyn-2-ol
Countertype or Equivalent:
Specification:
Appearance: Colorless to pale yellow liquid Purity: 99.0%
Application:
2-Methyl-3-butyn-2-ol is one of the important acetylenic alcohol chemicals, mainly used in corrosion inhibitor, food and medicine, other chemical products and other fields. In terms of corrosion inhibitor application, because the molecule of 2-methyl-3-butyn-2-ol has both polar groups and non-polar groups, it can be used as an adsorption corrosion inhibitor, which can effectively Prevent metal hydrogen embrittlement.
It is used as intermediates for synthetic medicine and pesticides, terpene fragrance intermediates, acid corrosion inhibitors, viscosity stabilizers, viscosity reducers, glazing agents for nickel or copper plating, chlorinated hydrocarbon stabilizers, etc. It can also be used as a polymerization inhibitor for platinum-catalyzed hydrosilylation reaction in silicone rubber.
Packing:
1KG/fluorinated bottle, 25KG/plastic bucket, 165KG/plastic bucket
This product should be sealed and shaded and stored in a dry, cool and well-ventilated place.
Safety:
UN1987/hazard class 3/packing group II

Related products: 1-Propanone, 3-(dimethylamino)-1-(3,4,5-trimethoxyphenyl)- manufacturer / L-Leucine, L-asparaginylglycyl-L-lysyl-L-threonyl- supplier / N,N'-(1,2-phenylene)bis(1,1,1-tris(4-chlorophenyl)-5-phosphanimine) producer