We are DODMAC manufacturer and supplier in China, Pls send inquiry of to info@nbinno.com of visit www.nbinno.com our official website should you have any interests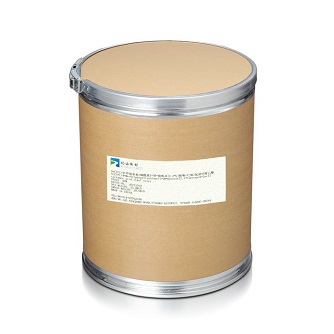 Synonym:
Dimethyldioctadecylammonium chloride
Dioctadecyldimethylammonium chloride
Dimethylbis(N-octadecyl)ammonium chloride
Distearyl Dimethyl Ammonium Chloride
Dioctadecyldimethylammonium chloride
Dihydrogenated Tallow Dimethyl Ammonium Chloride
N,N-Dimethylbis-N-1-octadecylamine chloride
DODMAC
Dioctadecyl dimethyl ammonium chloride
N,N-Dimethyl-N-octadecyloctadecan-1-aminium chloride
Countertype or Equivalent:
Specification:
Appearance: white or light yellow powder content: 99%
Application:
It is a huge amount of fabric softener abroad. It can also be used as asphalt emulsifier and organic bentonite covering agent. It is also widely used in the fields of tertiary oil recovery, sugar refining, textile printing and dyeing, detergents and cosmetics. It is also mainly used as an excellent emulsifier for synthetic rubber, silicone oil and other oleochemicals; it is also the main component of hair conditioner; it can also be used as an antistatic agent for synthetic fibers, glass fiber softener, as well as bactericide and disinfectant agent.
Packing:
Packing: 20kg cardboard drum
Storage conditions: This product is stored in a dry and ventilated warehouse; keep away from sunlight; avoid fire; avoid moisture, and keep it sealed.
Safety:
non-dangerous goods

Related products: Ganoderic Acid C6 manufacturer / ethyl 2-(4-methoxy-2-nitrophenyl)acetate supplier / (3aR,7aS)-2-[(2-methylpropan-2-yl)oxycarbonyl]-5-phenylmethoxycarbonyl-1,3,3a,4,6,7-hexahydropyrrolo[3,4-c]pyridine-7a-carboxylic acid producer