We are BASF light stabilizer Tinuvin 360 manufacturer and supplier in China, Pls send inquiry of to info@nbinno.com of visit www.nbinno.com our official website should you have any interests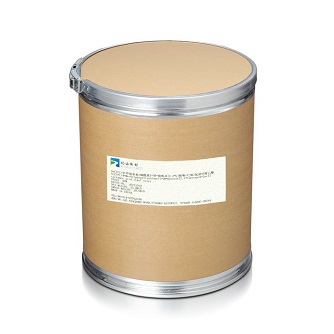 Synonym:
UV Absorber UV-360
Light Stabilizer UV-360
2,2-Methylenebis[6-(benzotriazol-2-yl)-4-tert-octylphenol]
2,2-Methylenebis[5-(1,1,3,3-tetramethylbutyl)-3-(1,3-dihydrobenzotriazole)phenol]
2,2-Methylenebis[6-benzotriazol-2-yl]-4-tert/tert-octylphenol
2,2-Methylene-bis(6-benzotriazole-4-tert-octylphenylphenol)
2,2-Methylene-bis-(2H-benzotriazol-2yl)4-(tetramethyl-butyl)1,1,3,3-phenol
octyl triazole
Oxytriazole
Diurethane dimethacrylate
2,2-Methylenebis(6-(2H-benzotriazol-2-yl)-4-(1,1,3,3-tetramethylbutyl)phenol)
Ultraviolet Absorber UV-360
UV-360
Countertype or Equivalent:
BASF light stabilizer Tinuvin 360
BASF Tinuvin 360
BASF Tinuvin 360
Specification:
Appearance: Light yellow powder Content: ≥99.00%
Melting point: 195.0-198.0℃
Volatile matter:≤0.30%
Ash:≤0.10%
Transmittance:
460nm:≥97.00%
500nm:≥98.00%
Application:
UV 360 is a UV absorber of 300-400nm, which has good light stabilization effect – it has good heat resistance by converting ultraviolet light into heat energy by photochemical action, and is aimed at the fields that require low volatile content and high weather resistance.
Suitable for high processing temperature polymers such as polycarbonate (PC) systems; high molecular weight can effectively prevent precipitation and migration on molds and die lips; used in acrylic resins, PET, polycarbonate (PC), or modified of polyphenylene ether or sulfide compounds, polyamides, polyolefins, styrenes, elastomers and high performance plastics.
This product also has very low volatility, can be used together with other light stabilizers or antioxidants, especially suitable for processing and aging in high temperature environment, it can be powder, solution or melt extrusion molding, can prevent crystallization Exudation and sublimation, it is suitable for casting, thin layer construction of fibers, paper and wallpaper, etc. This product is suitable for acrylic, polyester, polycarbonate, polyoxymethylene, polyamide, polyolefin, styrene polymer, Elastomers, adhesives, etc.
Packing:
Packing: 25KG carton
Storage conditions: This product has good storage stability. High temperature and humidity should be avoided during storage and transportation. It should be stored in a cool, dry and ventilated place to prevent moisture and heat.
Safety:
non-dangerous goods

Related products: ethyl 5-cyclopropyl-5-oxopentanoate manufacturer / (3-fluorophenyl)-[4-(piperidin-1-ylmethyl)phenyl]methanone supplier / bis(4-ethynylphenyl)-dimethylsilane producer