We are Momentive Silquest CoatSil 1770 manufacturer and supplier in China, Pls send inquiry of to info@nbinno.com of visit www.nbinno.com our official website should you have any interests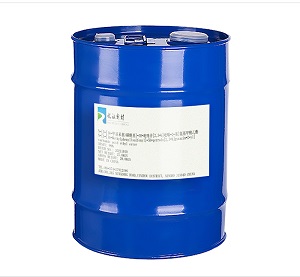 Synonym:
Beta-(3,4 epoxycyclohexyl)ethyltriethoxysilane
2-(3,4-Epoxycyclohexyl)ethyltriethoxysilane
Triethoxy[2-(7-oxabicyclo[4.1.0]hept-3-yl)ethyl]silane
2-(3,4-Epoxycyclohexyl)ethyltriethoxysilane
triethoxy-[2-(7-oxabicyclo[4.1.0]heptan-4-yl)ethyl]silane
Triaethoxy-[2-(3,4-epoxy-cyclohexyl)-aethyl]-silan
7-Oxabicyclo(4.1.0)heptane,3-(2-(triethoxysilyl)ethyl)
(2-(7-Oxabicyclo[4.1.0]heptan-3-yl)ethyl)triethoxysilane
Countertype or Equivalent:
Momentive Silquest CoatSil 1770
Momentive Silquest CoatSil 1770
Specification:
| | |
| --- | --- |
| Exterior | Colorless transparent liquid |
| content | 98% |
Application:
This product is mainly used in the water-based paint and adhesive industries. The applicable water-based resins include carboxyl or amino acrylic emulsions and polyurethane dispersions.
After adding this product to water-based coatings and adhesives, it has the following outstanding advantages:
Improved solvent, impact and scratch resistance; excellent wet and dry adhesion; hard but still elastic coating; no negative effect on clarity and color of cured film; gloss after aging High retention rate.
Packing:
The standard packaging is 200Kg iron drum and 1000Kg IBC container.
Store in the original unopened container at 25℃ or below. The shelf life of this product is one year from the date of production. Expired products can only be used after passing the test.
Safety:
non-dangerous goods

Related products: N-(6-Amino-hexyl)-4-((1S,8R,9S,10R,13S,14S,17S)-17-hydroxy-10,13-dimethyl-3-oxo-2,3,6,7,8,9,10,11,12,13,14,15,16,17-tetradecahydro-1H-cyclopenta[a]phenanthren-1-yl)-butyramide manufacturer / 6,8-dichloro-2-(4-iodo-phenyl)-quinoline-4-carboxylic acid supplier / 4-benzyl-2-(4-(4-(2-chloro-5-methoxybenzyl)piperidin-1-yl)butyl)-5-methyl-2,4-dihydro-3H-1,2,4-triazol-3-one producer