We are Trichlorophenylurea manufacturer and supplier in China, Pls send inquiry of to info@nbinno.com of visit www.nbinno.com our official website should you have any interests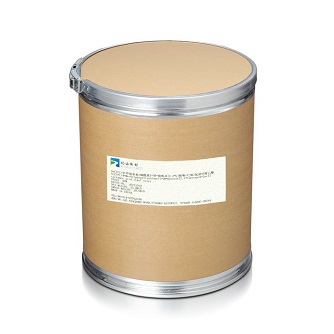 Synonym:
N-(4-Chlorophenyl)-N'-(3,4-dichlorophenyl)urea
Trichlorophenylurea
triclocarb
Triclocarban
Kang Jiexin
skin care
Trichlorobisphenylurea
Triclocarban preservative
TCC
3,4,4′-trichlorocarbanilide
1-(4-chlorophenyl)-3-(3,4-dichlorophenyl)urea
1-(3,4-dichlorophenyl)-3-phenylurea
N-(3,4-DICHLOROPHENYL)-N'-(4-CHLOROPHENYL)UREA
N-(4-CHLOROPHENYL)-N-(3,4-DICHLOROPHENYL)-UREA
TRICHLOROCARBANILIDE
Countertype or Equivalent:
Specification:
Appearance: white fine powder
3,4,4-Trichlorodiphenylurea: ≥98.5%
Dry consumption: ≤0.15%
Chloroaniline:≤450 or 200mg/Kg
Dichlorocarbonanilide:≤1.0%
Tetrachlorocarbonanilide:≤0.5%
Triaryl biuret:≤0.5%
Application:
TCC has high-efficiency and broad-spectrum killing activity against harmful microorganisms, and has the characteristics of continuous, safe and stable sterilization, and has good chemical stability under normal storage conditions. This product has excellent compatibility with the skin, and has a high-efficiency inhibitory effect on Gram-positive bacteria, Gram-negative bacteria, fungi, yeast, and viruses. Compared with traditional chlorine-based and oxygen-based fungicides, TCC has the outstanding advantages of excellent stability and compatibility, no unpleasant odor, less dosage, and long-lasting efficacy. Even the TCC solution diluted to 30 million times can completely inhibit the growth of some pathogenic bacteria. Mainly used in solid soap, shampoo, shower gel, hand soap, facial cleanser, beauty serum, acne cream, laundry powder, laundry detergent, wound cream, beauty cosmetics, foam paste, toothpaste, mouthwash, antibacterial dishwashing detergent , wound disinfectants, fabric antibacterial finishing agents, medical disinfectants, fiber textiles and personal care products such as underarm odor and athlete's foot products, antibacterial coatings and antibacterial fibers.
Packing:
Packing: 25kg/cardboard drum
Storage conditions: This product is stored in a dry and ventilated warehouse; keep away from sunlight; avoid fire; avoid moisture, and keep it sealed.
Safety:
Hazard classification 9

Related products: S-Ethyl-diphenylphosphinoselenothioat manufacturer / 4,6-Dichloro-3-[2-(1-fluorocyclopropyl)phenoxy]-pyridazine supplier / ethyl 3-((ethoxy(propyl)phosphorothioyl)oxy)-4-(isopropylthio)but-2-enoate producer