We are 3-(4-Methylbenzylidene)camphor CAS:38102-62-4 manufacturer and supplier in China, Pls send inquiry of to info@nbinno.com of visit www.nbinno.com our official website should you have any interests

CAS No: 38102-62-4
Product Name: 3-(4-Methylbenzylidene)camphor
Other Name:
3-(4-Methylbenzylidene)camphor
4-methylbenzylidene camphor
3-(4-Methylbenzylidene)-DL-camphor
3-(p-Methylbenzylidene)camphor
1,7,7-Trimethyl-3-(4-methylbenzylidene)bicyclo[2.2.1]heptan-2-one
(3Z)-1,7,7-Trimethyl-3-(4-methylbenzylidene)bicyclo[2.2.1]heptan-2-one
3-(p-Methylbenzylidene)bornan-2-one
Density: 1.1±0.1 g/cm3
Boiling Point: 371.9±22.0 °C at 760 mmHg
Molecular Formula: C18H22O
Molecular Weight: 254.367
Flash Point: 168.9±13.2 °C
Exact Mass: 254.167068
PSA: 17.07000
LogP: 4.95
Vapour Pressure: 0.0±0.8 mmHg at 25°C
Index of Refraction: 1.583
Specification
Appearance: White or off-white crystalline powder
Specific rotation: +39.5 to +41.5°
State of solution(transmittance): Clear 98.0% min
Chloride[Cl]: ≤0.020%
Ammonium [NH4]: ≤0.02%
Sulfate[SO4]: ≤0.020%
Iron[Fe]: ≤10ppm
Heavy metals [Pb]: ≤10ppm
Arsenic[As2O3]: ≤1ppm
Other amino acids: Chromatographically not detectable
Loss on drying: ≤0.20%
Residue on ignition[sulfated]: ≤0.10%
Assay: ≥99.0%
Application
It is a safe and effective fat-soluble UVB filter. It can be used in combination with UVA filter 1789 to significantly increase the SPF index. It is widely used in sunscreen products. In 1997, almost all of the sunscreen products of the four major manufacturers that dominated the European sunscreen market were used. Can be formulated into sunscreen and sun lotion.
This product is oil-soluble and has high stability. It can be directly added to the oil phase and made into a cream according to the usual method.
Package: 25kg/drum, can also be designed according to customer requirements.
Storage: Store in cool place. Keep container tightly closed in a dry and well-ventilated place.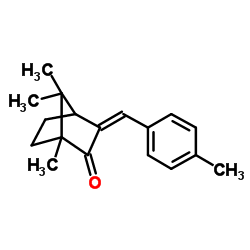 Related News: It is foreseeable that in the future, the capacity and output of bulk APIs in China will decrease, the supply-demand relationship will be balanced, and prices and profits will gradually return to a more reasonable range. The era of low prices in the past will be gone forever. Individual APIs Varieties may even lose their price competitive advantage and move abroad.2,5-Dichloro-3-nitropyridine China's basic chemical industry is developed, and the intermediate industry has also entered a mature stage. It is basically able to independently support the production needs of various domestic drug substances, which also brings cost advantages to Chinese drug substance companies. On the other hand, if there is insufficient supply of upstream products or price fluctuations, the sales of API products will also fluctuate in volume and price.Ethyl (E)-7-[4-(4'-fluorophenyl)-2-(cyclopropyl)-3-quinolinyl]-5-hydroxy-3-oxo-6-heptenoate China has granted conditional approval to its first self-developed treatment for Alzheimer's disease, a move that may point to revived opportunities in a therapeutic area where drugmakers have burned billions of dollars without yielding a validated new drug.2-etil-3-metilpirazina CAS:15707-23-0 A key publication in a preclinical model demonstrated rigosertib's ability to block cellular signaling by targeting RAS effector pathways (Divakar, S.K., et al., 2016: "A Small Molecule RAS-Mimetic Disrupts RAS Association with Effector Proteins to Block Signaling." Cell 165, 643).It does not require a production license for the drug substance, and can be produced in an ordinary chemical plant. As long as it reaches a certain level, it can be used for the synthesis of the drug substance.